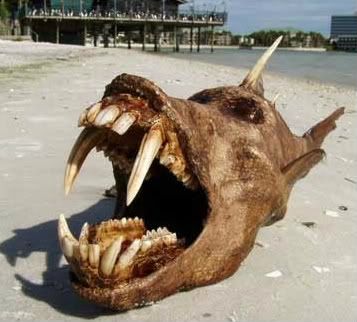 Chicago metro area with 9.5 million residents, it is the most populous city in the Midwestern United States and the third most populous in the USA. Chicago's sewage treatment system discharges only lightly treated fecal matter into the canals. Because of concerns of the effects of chlorine, Chicago has a rare distinction among major American cities: It does not employ a disinfections stage at its three main sewage treatment plants. The result is canal water with fecal coliform colonies, so that signs along the canals warn that the contents are not suitable for 'any human body contact.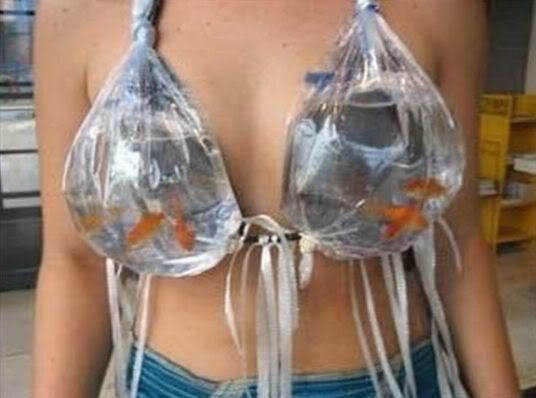 On November 20, 2009, the U.S. Army Corps of Engineers announced that a single sample of DNA from Asian carp had been found above the electric barrier that had been constructed in the canal in an attempt to prevent them from migrating into the Great Lakes. On December 2, the Chicago Sanitary and Ship Canal closed, as the U.S. Environmental Protection Agency (EPA) and the Illinois Department of Natural Resources (IDNR) began applying a fish poison, rotenone, in an effort to kill Asian carp north of Lockport. Although no Asian carp were found in the two months of commercial and electro fishing, the massive fish kill did discover a single carp.
The latest idea for keeping Asian carp out of the Great Lakes is the creation of a temporary 2-mile dead zone in the Chicago Sanitary and Ship Canal.
Four scientists floated the plan Thursday in a journal article, the Detroit Free Press reported. They suggested allowing more sewage to drain into a section of the canal to create a zone with no oxygen and thus unable to sustain life. Jerry Rasmussen, a former biologist with the U.S. Fish and Wildlife Service and one of the authors of the article, said the oxygen-free zone would be more effective than an electrical barrier, which would allow carp eggs and young fish to move north. He said the zone would be a "temporary fix" until some kind of physical barrier cuts off the Mississippi River basin from the Great Lakes.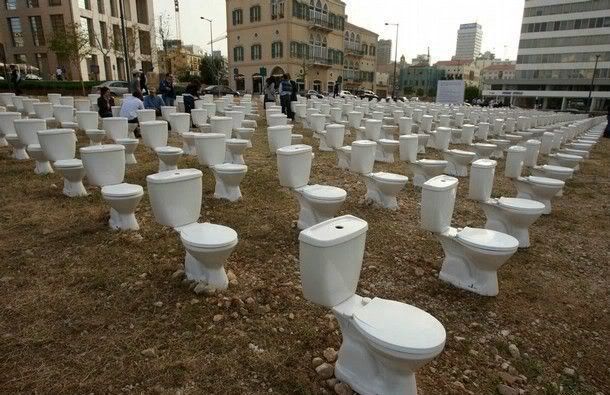 Duane Chapman, a carp expert with the U.S. Geological Survey, said the plan has problems. A heavy rain, for example, would dilute sewage in the canal, allowing oxygen levels to rise. The carp, descended from fugitives from fish farms, have spread rapidly in the Mississippi. Biologists fear the voracious feeders would wipe out native fish in the Great Lakes, wrecking them for commercial and sports fishing.
And here is an easy breezy solution:
Ditch the burger and eat British fish and chips.
Any fish alive, within a 500 mile radius, will be chased away by millions of hungry mouths.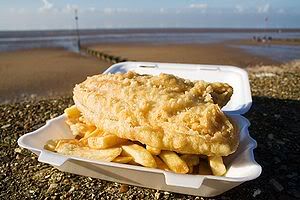 .
Do not try this at home, in public or to your fish unless you are an Idiot Chicago scientist.